We support you in setting up your customer service and sales in a modern and digital way. Inspire your customers, address new target groups, and make the most of your sales potential.
Our strengths: High customer orientation, pragmatic implementation and transparent communication. We provide practical, fair and always solution-oriented advice. Long-winded speeches are not our thing, we prefer to get to the point.
Core Competencies
Customer Service
Create a consistent
customer experience
Design customer-oriented
and lean processes
Secure quality and
competence
Sales
Setup and optimise
your customer service
Integrate sales
in service
Utilize cross-
& upsell potential
Call Center
Decide on
make or buy
Outsourcing and
invitation to tender
Manage and
motivate partners
Digital Transformation
Integrate digital services
and channels
Attract new
target groups
Maximise your
lead potential
CRM Solutions
Select the best
fitting technology
Transfer requirements
into working solutions
Support rollout, configuration
and integration
Support
Project Management
Organisational Consulting
Process Optimisation
Recruitement
Trainings and Coachings
---
About CX21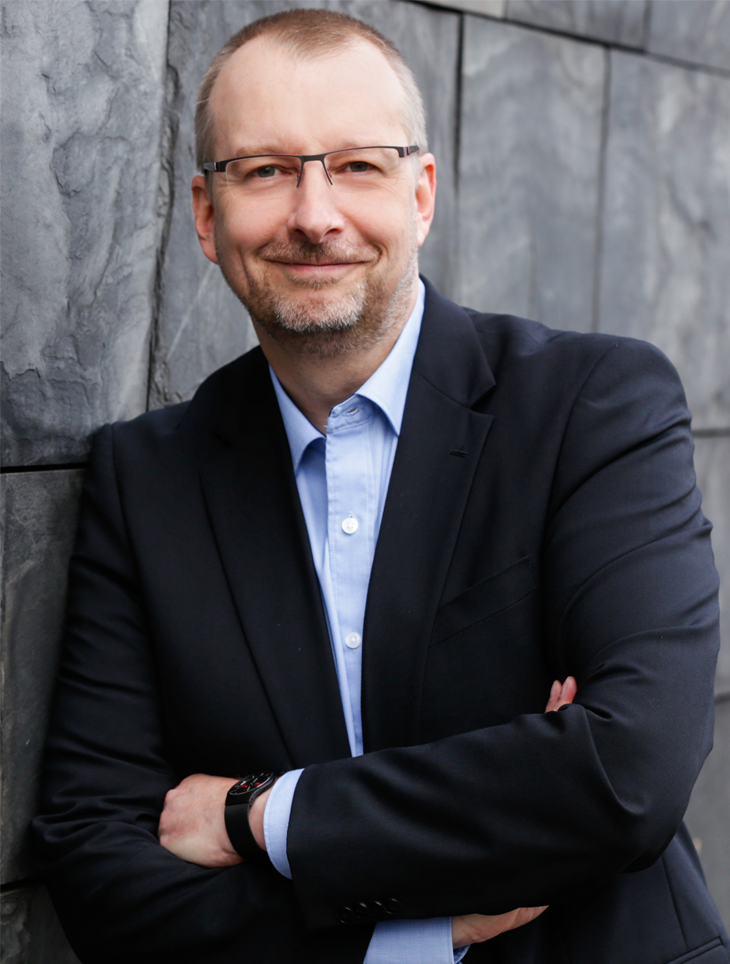 Gregor Henke has more more than 20 years of experience in the Customer Care area. In various management positions and as a consultant, he has worked internationally for a wide range of clients and industries.
Since 2021, he is working as an independent consultant, putting his experience at the service of companies that want to redesign interactions with their customers, using state-of-the-art solutions and processes.
He is characterized by a high level of customer orientation and an exceptional combination of pragmatism, process orientation and humour.
As a certified project manager (PMP), he also has the necessary professional and technical tools to handle complex requirements.
"The customer should actually be at the center of every company's activities. In reality, however, this goal is often lost sight of. This results in well thought-out short-term activities that cause high costs but fail to meet expectations. Together with you, we would like to restore your customer focus – to inspire your success!"

Gregor Henke
---
Professional Experience
Example Projects
Setup of customer care units
Establishment of organisation including all processes, technology, recruitement, definition of mission statement and goals, integration with other company units.
Reorganisation of call center units
Realignment with focus on sales. Introduction of service provider management, bonus-malus model, reporting and dashboards, training and coaching concept.
Implementation of various CRM solutions
Vendor selection, process mapping and redesign, integration with third-party systems, configuration, testing and rollout, training and user support.
Implementation of knowledge bases
Vendor selection, knowledge management setup, content collection and structuring, integration into different channels, training and coaching.
Industry Sectors
Retail, Wholesale, Medical/Health, Logistics, Mobility, Technology, Telecommunications
Systems
Aspect Zipwire, Atlassian Jira and Confluence, eGain, Microsoft Dynamics CRM, Oracle CRM, Sabio Knowledge Base, Salesforce CRM, USU Knowledge Base, Zendesk
---
Contact
CX21 CONSULTING
Gregor Henke
Willy-Brandt-Allee 31a
23554 Lübeck
Germany
Phone:
0152/52827110
E-Mail:
kontakt@cx21.de